Our staff has over 70 years of eye care experience.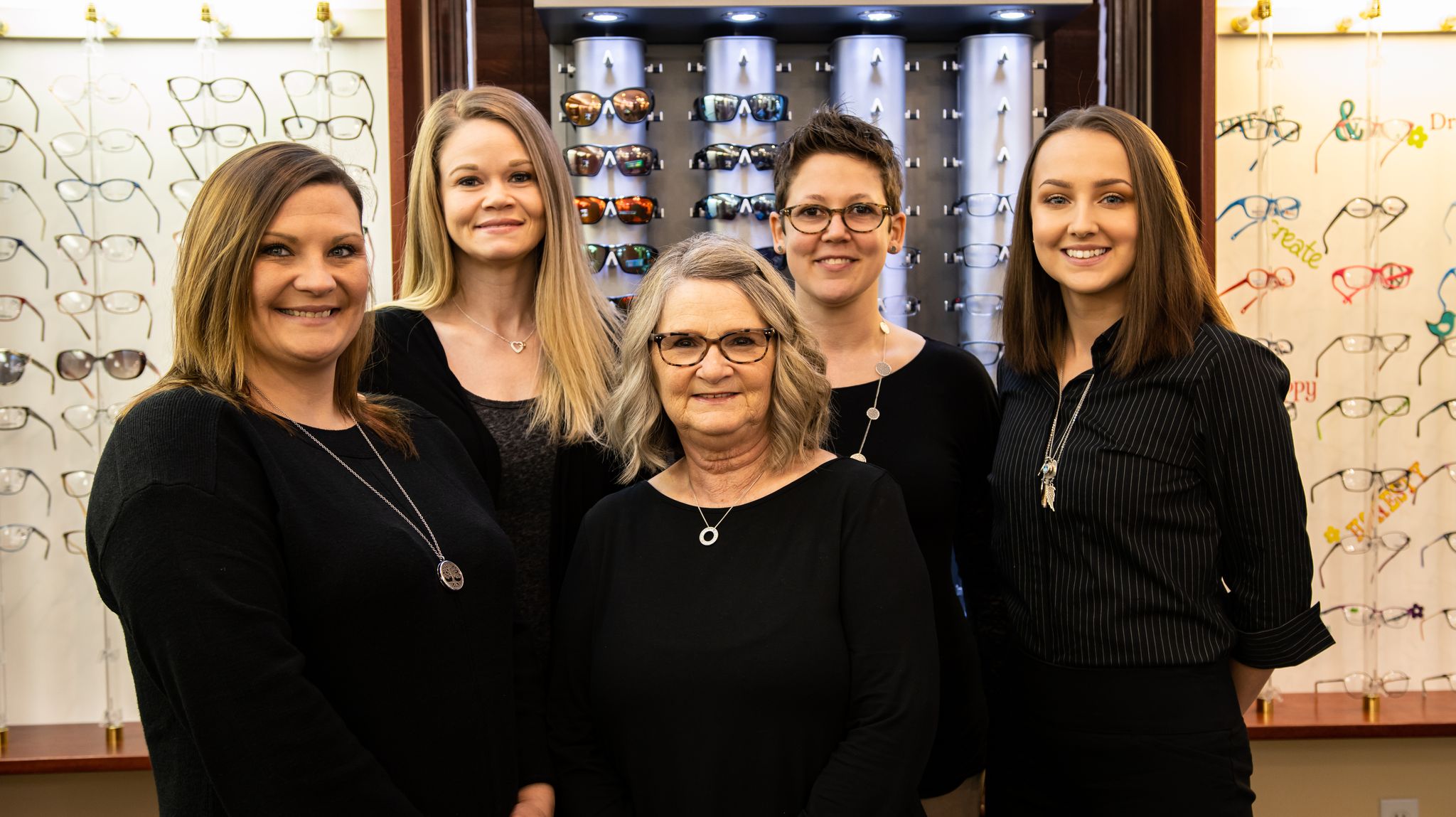 Dr Troy L. Bell
Optometry Doctor
I am a graduate of Indiana University-School of Optometry and have been in practice in Poplar Bluff for over 20 years. I am therapeutically licensed to diagnose and treat various ocular diseases. I am involved in the mission efforts of Fellowship of Christian Optometrists; in providing eye care to third world countries. I love my practice here and am devoted to my patient's eye care. My wife, Shelley, and I have five children: Jonathan, Sarah, Taryn, Ella, and Anna.
Teresa Davis
Certified Optician, Office Manager
I began working at Dr. Bell's Family Eye Care in the beginning, June 2000.  I have enjoyed watching and being a part of the growth of a wonderful practice.  I have been in the optical field for 24 years. I enjoy going to church at Harviell Church of Christ. My husband Rick and I reside in Poplar Bluff.  We have two children, Scott and Ashley and five grandchildren, Timothy, Gracie, Wyatt, Chase, and Izzy Jo.
Dawn Freeman
Optical Tech
I have been Dr. Bell's optical tech since 2007. I conduct all the pre-screenings, visual fields, and fundus photos. My husband and I have two children, Landon and Molly who keep us busy with their various activities.
Lacey Henderson
Certified Optician
I live in Poplar Bluff with my husband Josh and two daughters Georgia & Gemma. I started working at Bell Family Eye Care in May of 2019 as an optician and moved to the lab in May of 2020. I love my job! Whether I'm upstairs helping patients pick the perfect frame, or down in the lab edging lenses for that frame, every day brings a new challenge and more to learn.
Jalae Moore
Billing Specialist
I was born and reside in Poplar Bluff with my husband, David. We attend Recycling Grace Ministries church where we are serving God and our community. I enjoy reading, hunting, fishing, kayaking and pretty much anything outdoors. I absolutely love everything I've learned in the optical field so far. I am grateful to be apart of this amazing team of professionals for your optical needs. My goal is to greet you with a smile when you enter our office and make your visit as smooth and enjoyable as possible.
Hannah Foriester
Optician
I am the newest addition to the Bell Family Eye Care family. I love my job as an optician and strive to meet and exceed your expectations of our practice from the moment you walk into our facility. Your eyesight and comfortability are of utmost importance to me. I promise to always be available to provide you with all frame/lens options to best fit your features and lifestyle, fix frame issues, answer questions you may have, and so much more. I am pursuing my education in Optometry, and I enjoy kayaking, fishing, gaming, and learning new skills or information in my spare time.